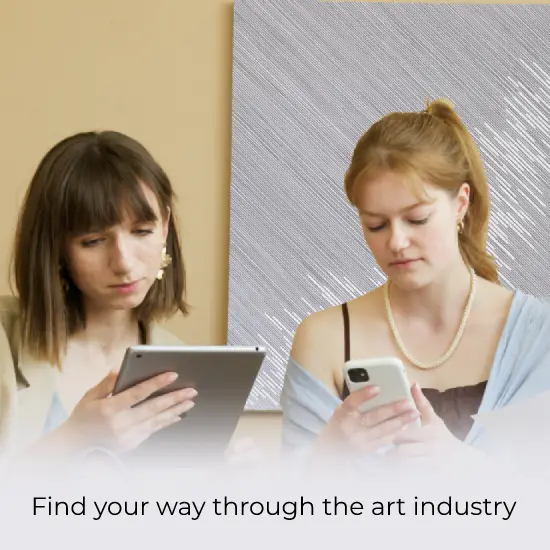 Why are art seminars interesting for you
Victory art has teamed up with NOPA to give you free educational seminars. These seminars will give you a boost into starting your career as a successful artist. In these sessions, you will learn many tricks to help guide you through the art industry and allow you to stand out as an artist. With these seminars, you will be able to develop yourself as an artist and jump into the artworld confidently.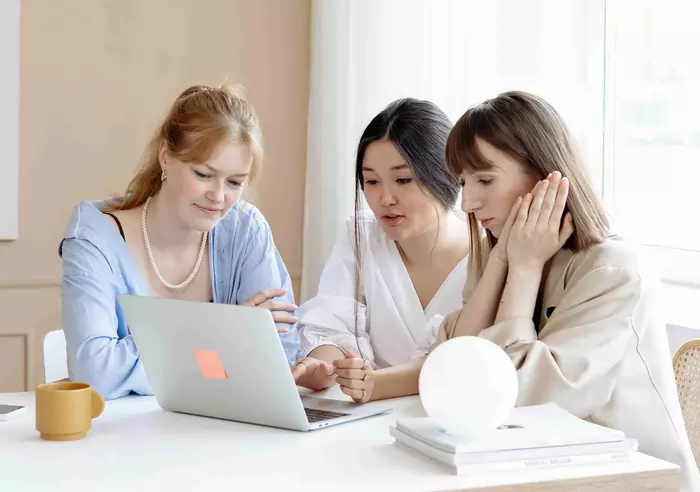 Who are the art seminars for
It can be difficult to navigate your way through the art industry, which is why we want to help! With our seminars, artists will know the details about the art industry, which will help them prepare before or even after entering the market. In the seminars, artists will learn how to stand out and build a brand for themselves, as well as many other tips and tricks.
What you will learn
In order to best help artists and provide them with the proper tools and knowledge necessary to start their art career.
The seminars will always take place at 19:00 Central European Time (GMT+1). Add it to your agenda here.
Our first seminar will discuss the general facts about the art industry as well as the impact COVID-19 had on it. Additionally, we will also be discussing the importance of online galleries and the educational side of the art market, along with its diversity. Lastly, the seminar will include the necessary facts about the art market that you should know as an artist.
Technology has had a massive impact on both our personal and professional lives. In this seminar, you will learn about the influence technology had on the art industry as well as how it played an important role in supporting artists during the pandemic.
Many people value sustainability now because it affects the lives of all of us. It not only improves our quality of life but also our ecosystem. By considering sustainability, you are protecting people and the environment. In addition, potential clients who value sustainability may become aware of your work.
Art continues to influence our society daily, but not all of these impacts are always visible. In this seminar, you will learn all about the social benefits art has, and why artists are contributing to building our community.
Besides improving your art, you also have to develop your business skills. As an artpreneur, you need to know how important it is to find your style and look at your art from a business perspective. Additionally, it can become quite difficult to manage your career and still make time to create art, which is why we will be helping you find the right balance. Lastly, in this seminar we will be discussing the importance of transparency of pricing in the art market.
As an artist, having your own brand and staying consistent is a vital point and must be considered. To make sure that you have a clear overview of what to pay attention to and how to get started, we will guide you through some key steps which you can follow to create your brand.
Building a good portfolio is one of the most essential things you need as an artist, as it represents who you are. A good portfolio allows people to get to know you as an artist and learn more about your work. In this seminar, we will give you the necessary tips and tricks to creating a portfolio that will stand out.
Writing the perfect description for your artworks can be quite difficult, however, it's essential to know as an artist. When purchasing artwork, customers wish to know the inspiration and meaning behind each piece. In this seminar, you will learn all the tips and tricks to write the description that will help you sell your art.
Reaching a larger audience can be really difficult sometimes, especially for beginners. Getting extra help could be handy for artists, so a few common types of partnership in the art field should be considered such as an art gallery. Therefore, we will help you to learn the Do's and Don'ts when it comes to finding the right partnerships and galleries. This seminar will also include a guide on how to be featured in an art collection, which allows artists to get more exposure.
The tricky part about being an artist is finding the right people to sell your art to. It is crucial to be independent and promotie your work to the right people. In this seminar, you will learn the tools and tricks you will need to connect with your audience and maintain a good relationship.
Building relationships with an interior designer can have a massive impact in both, creating awareness and selling your products, as both of your goals are the same; satisfy the customer and create a nice space. Join this seminar to learn how to look, build and maintain relationships with interior designers.
As an artist, your audience is highly important. And since we know how difficult it can be to reach your audience properly, we would love to guide you through steps that you can use to do it successfully. This seminar includes various steps and theories on how to reach your audience.
Social media has become part of our daily lives and can be used as a means of promoting yourself as an artist. The importance of social media has increased since the pandemic and can influence your business. In this seminar, we will give you a digital mindset and all the tips you need to sell yourself and tell your story on social media.
In the art industry it can be quite difficult to find the right exhibitions or art investors for your collections. In this seminar, we will guide you through some tips and tricks needed to get noticed and be featured in a collection as well as how to correctly approach them.
Calculating the right price for your art can be incredibly difficult, which is why this seminar is focused on how to find the right price for your art. During this session, you will learn about what to consider when pricing your work.
After selling your art, you have to safely ship it to the customer. Without proper materials, your work can damage severely during transport, which will result in a bad image for you as an artist. In this seminar, you will learn how to safely package your work and minimize the chance of damages.
| | | | | |
| --- | --- | --- | --- | --- |
| | | | Our main goal is to help creatives and creators to make Europe fit for the digital age by educating them about the important skills for the 21st century. It was possible to create these seminars with the help of Erasmus and the European Union. | |